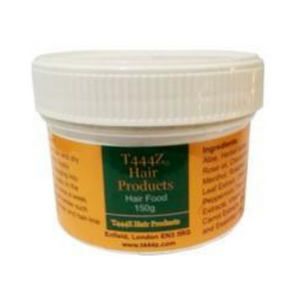 Description:
Developed from plant extracts, T444Z hair food is a very effective hair product. It is a cocktail of different extracts that have been proven to deal with different hair problems. Hair loss, hair line damage, thinning hair, brittle and dry hair, itchy scalp and dry scalp are some common problems experienced. These need not bother you anymore as T444Z hair food will stop them within two months. Continued use will ensure healthy hair that grows strong and without having to use any other product.
Not only is it useful to people with hair problems, it is the only product proven to enhance the growth of hair for both women and men.
Years of tests and experimentation with different plant extracts has taught us that most products work on one hair problem and in the end one has to buy different products at the same time. T444Z hair food has made this a thing of the past by combining different extracts known for their qualities in giving good, healthy and long hair that everyone.
Ingredients: 
Butyrospermum Parkii (Shea butter), Aloe Barbadensis (Aloe vera callus extract), Carica papaya (papaya fruit extract), Chamomilla Recutita (matricia) oil (German chamomile), Daucus Carota Sativa (carrot oil extract), Ricinus communis (castor oil), Pelargonium Graveolens oil (geranium oil), Anthemis nobilis (Roman chamomile), Rosa damascena (rose oil), Rosmarinus officinalis (rosemary oil), Mentha Piperita (peppermint oil)