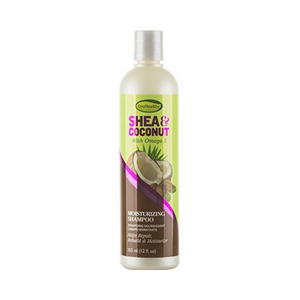 Description:
Sof n Free Gro Healthy Shea and Coconut Moisturizing Shampoo is a sulfate free hair and scalp treatmeant. It acts by cleansing it and mosturizing the follicles and roots. It also supports healthy growth of the hair. It contains mosturizers and nourishers like Shea, Coconut extract and Omega which strengthens the hair, also gives the hair a natural shine.
Key Feature :
1. Contains Shea, Coconut oil and Omega 3 which strengthens the hair.
2. It is 100% sulfate free.
3. It re-hydrates the roots.