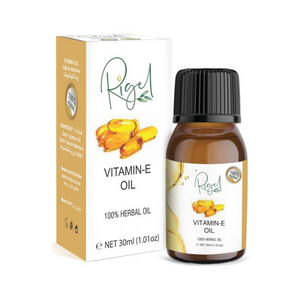 Description:
Vitamin E Oil for Skin
The anti-aging, anti-inflammatory, and antioxidants agents in the Vitamin E oil help the skin look younger and energetic.
Vitamin E oil for face
Vitamin E Oil has the following benefits for the face skin and has been recommended by many Doctors.
On your face as an overnight anti-aging treatment
Moisturize and nourish damaged skin.
Remove wrinkles and lightens skin
Is Vitamin E oil for hair beneficial?
Early research has been approved that vitamin E oil for hair helps improve overall scalp and hair health. It has the following benefits:
Vitamin E improves scalp circulation
Vitamin E oil can also increase blood flow, which improves hair health. Vitamin E oil directly affects blood supply and the scalp, which is said to improve hair health and make them shiner and longer.
Vitamin E oil for hair is essential to create a protective barrier on your skin surface.
Vitamin E oil, like other oil like
avocado oil, makes your hair moisturized and healthier.
Hair looks poor and fizzy when they are damaged. Vitamin E oil can help to bring back shine to your hair. It also helps to reduce breakage and protect your hair from damage.
Vitamin E oil for hair improves hair growth in people with hair loss. It has antioxidant properties that help reduce oxidative stress in your scalp.