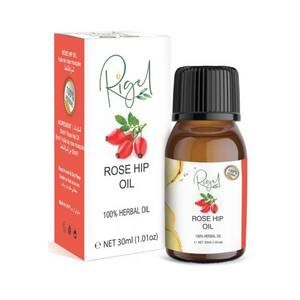 Description:
From ancient days till now, Rose has been the honeypot for poets and lovers for its incomprehensible beauty, but this floret is much more than the charming and irresistible spectacle. Rosehip oil is mainly extracted from the rose.
This fresh and musky Rosehip Oil, peculiarly extracted from the seeds and fruit of the rose plant, mostly grown in Chile, contains astounding and incredible blessings in terms of even and resilient human skin.
Rosehip Oil loaded with antioxidants, fatty acids, nourishing vitamins, and phenols have been perceived to give astounding results as an anti-viral, anti-fungal and, anti-bacterial agent.
How to use:
Use it twice a day in a pea-sized amount to make your face glowing, supple, and rejuvenated.
Use Rosehip Oil For Skin in the morning to enjoy the antioxidant miracles the whole day and protect your skin from environmental stress.