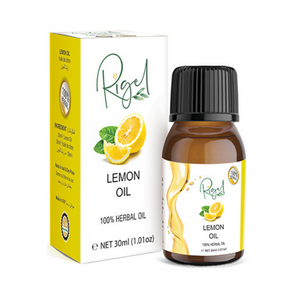 Description:
From where does Lemon Oil come?
The round, pulpy, yellow-colored fruit, enriched with a high amount of vitamin C, is the source of Lemon Oil. The evergreen tree of lemon is about 6 meters tall with oval leaves of pink color and white flowers with high perfumed fragrance. Lemons, at one side, are used to overcoming vitamin deficiencies. On the other hand, its peel is used to extract the health-giving oil. The strong and fresh aroma benefits the environment as much as it makes your skin and hair healthy.
Uses of Lemon Essential Oil
From brightened the households to healthy and glowing skin, not a single thing is there that Lemon Essential Oil cannot perform. When the kitchen smells like a rotten egg due to post-dinner leftovers, you can use Lemon Oil. When the residue of annoying sticker left stick over the car window, you can use defy it with lemon oil. So this favorite young living is your new friend to overcome your problems.