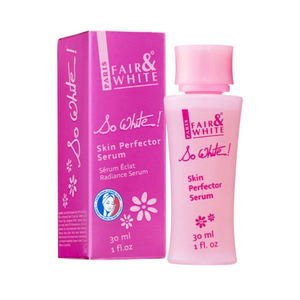 Description:
Clarifying and moisturizing body lotion formulated to lighten dark areas of the body. Specifically developed to fade skin discoloration and even out skin tone with Hydroquinone.
Directions:
Apply a thin layer of So White Maxi Tone Body Milk lotion to affected areas on dry, cleansed skin, preferably at night.
Recommendation:
Follow up with our Skin Protect SPF 50 Sunscreen during and after treatments daily in order to avoid further pigmentation.
Main Ingredient:
1.9 Hydroxyphenol (Hydroquinone), Glycerin