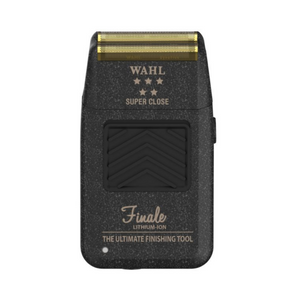 Description:
The Finale Ultimate Finishing Tool is designed for finishing, fading, blending and bald fades.
Featuring the highest quality hypoallergenic gold, the ultra-fine foil enables a 0.1mm cutting length.
When using the Finale, only the lightest pressure is needed for the ultimate super close cut and bump-free shave.
The tool benefits from a Lithium Ion battery, which provides a strong run time of 80 minutes.
The charging indicator light lets you know when your battery is full – the charge indicator light will not be illuminated.
For removal of the flex foil head to clean or replace, use the quick release button.
This compact tool has a cutting width of 45mm.