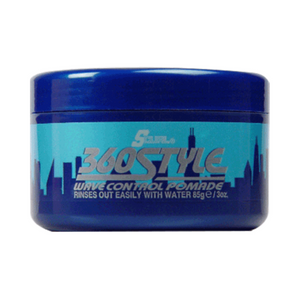 Description:
The 360 Style Wave Control Pomade provides superior hold.
Benefits:
Enhances the natural waves in short hair styles.
Has a unique non-greasy formula that rinses out easily with warm water.
Key Ingredients:
The special water-soluble formula is enriched with shea butter that makes the hair soft with a natural shine that lasts all day without the greasy build up.