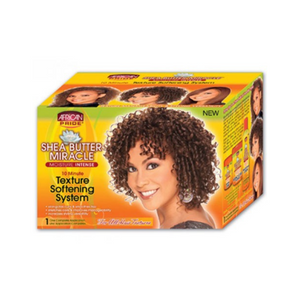 Description:
Softens your hair while helping you keep your natural body, bounce, and movement for ultimate manageability and styling flexibility.
How to use it
Use as directed on packaging.
Directions:
Wet hair thoroughly. Apply African Pride Dream Kids Olive Miracle Shampoo to hair and scalp. Rinse and repeat as needed. Style as desired.
Ingredients:
African shea butter and herbal oil extracts