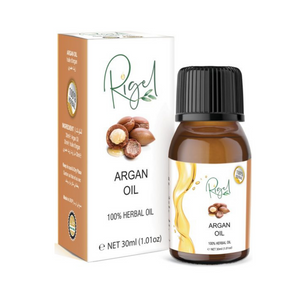 Description:
Argan oil is also called "argan moroccan oil," which is made from special kernels of the fruit of the argan tree. It is the most frequently sold pure oil, which can be directly applied to your face's skin and provides several health benefits. Argan Moroccan oil also comes in supplement form to be taken by mouth. Not only this, but it is also mixed with cosmetic products like shampoo, lotions, soaps, etc.
Argan oil for face has been used both orally and typically to improve skin health, hair, and nails. It also contains several different benefits and vitamins that form a powerful combination to boost your skin and make it healthier.
How to use:
Use creams, lotions containing argan oil OR take a few drops of argan oil and apply directly onto your face- once or twice a week. You will see the results after or within four weeks.